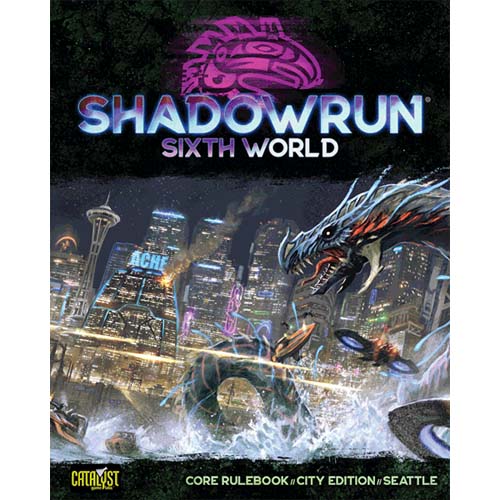 Shadowrun 6th Edition Core Rulebook: Seattle
Sale price
$49.99 CAD
Regular price
Shadowrun 6th Edition Core Rulebook: Seattle
Shadowrun, Sixth World is the latest edition of one of the most popular roleplaying games of all time.
City Edition: Seattle contains the full, updated rules content of Shadowrun, Sixth World along with bonus pages of art, fiction, contacts, plot hooks, and other content to get players started in Seattle, the most iconic setting of the Shadowrun game. Launch into multiple sessions of gaming fun and put your shadowrunner on the road to greatness.

The new edition is easier to play and learn than it has ever been, yet it still offers the roleplaying depth that is a key part of the Shadowrun. The rule system is built around gaining advantages and taking risks, building up to spectacular moments that are part of great gaming sessions!