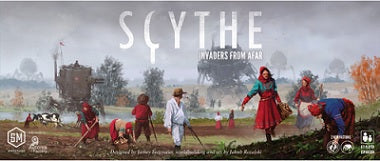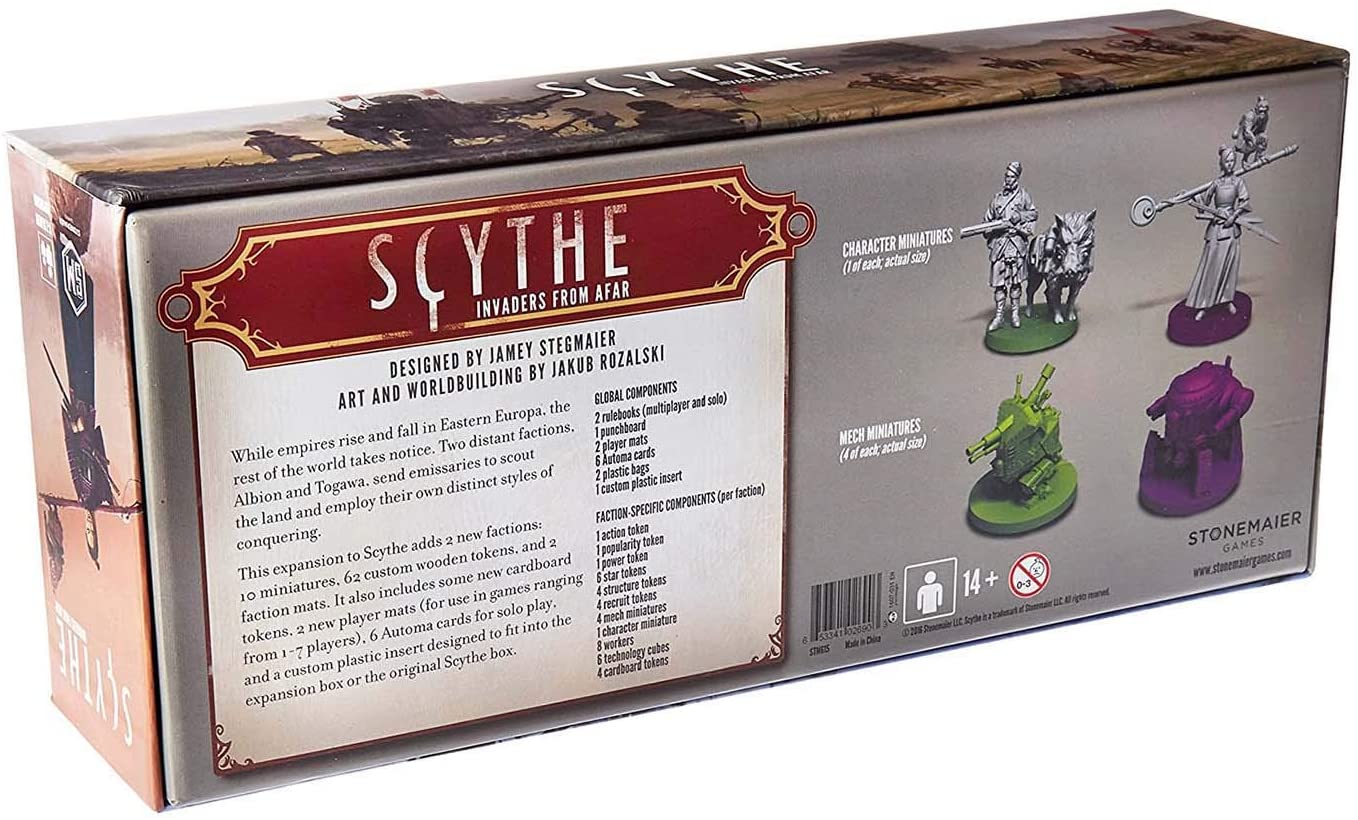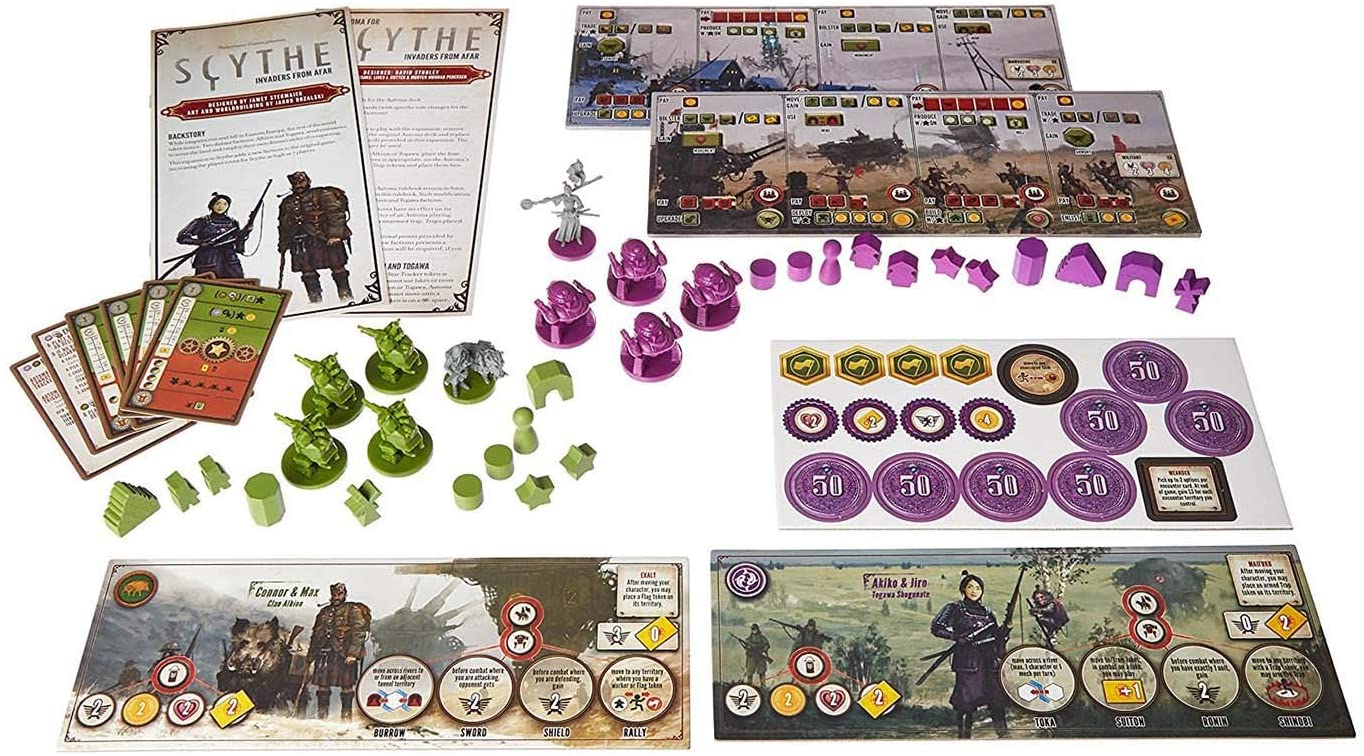 Scythe: Invaders From Afar Expansion
Sale price
$29.99 CAD
Regular price
$0.00 CAD
Scythe: Invaders From Afar Expansion
Number of Players: 1-7
Playing Time: 90-140 Minutes
Recommended Ages: 12+
This is an expansion and requires the main game to play.
While empires rise and fall in Eastern Europa, the rest of the world takes notice. Two distant factions, Albion and Togawa, send emissaries to scout the land and employ their own distinct styles of conquering.
This expansion to Scythe, Invaders from Afar, adds 2 new factions and the ability to play with as many as 7 players.
Contents:
2 dual-layered Player Mats
2 Faction Mats
2 rulebooks
6 Automa cards (solo variant)
10 miniatures
62 custom wooden tokens
1 custom plastic insert
1 punchboard