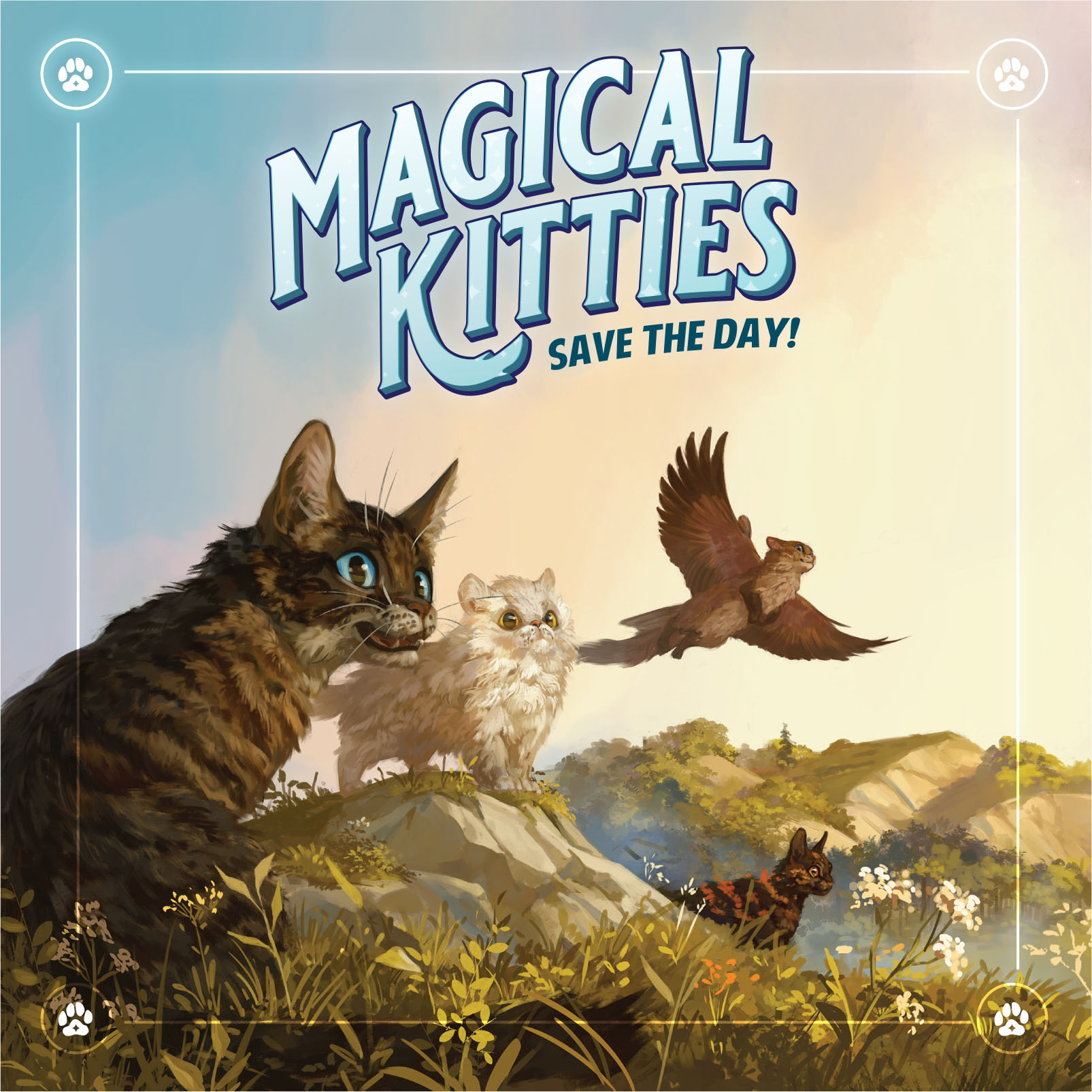 Magical Kitties Save The Day RPG
Sale price
$29.99 CAD
Regular price
Magical Kitties Save The Day RPG
Danger lurks around every corner. Witches hide in the forest, waiting for human children to stray from the path. Aliens wear masks to look human and take over the Earth from within. Children move to a new school where nobody wants to be their friends. The humans can't save themselves. They don't even notice the danger.

Good thing they have magical kitties.
Magical Kitties Save the Day is a roleplaying game designed for all-ages. Older players — whether they're parents, babysitters, teachers, or older siblings — can be the Game Master for kids as young as six-years-old and everyone else who loves kitties. If you've been looking for a way to introduce your friends and family to roleplaying games, Magical Kitties is the perfect game to do it!

You've never played a roleplaying game, either? Purr-fect! Magical Kitties includes a lot of tools — including a solo play module so that you can start playing within moments of opening the box! — and guidance for both first-time roleplayers and first-time GMs. Whether you've played board games with roleplaying elements like Mice & Mystics or T.I.M.E. Stories, watched actual play videos, or just think roleplaying games sound like a lot of fun and you want to give them a try, Magical Kitties can be your first step into a larger world.