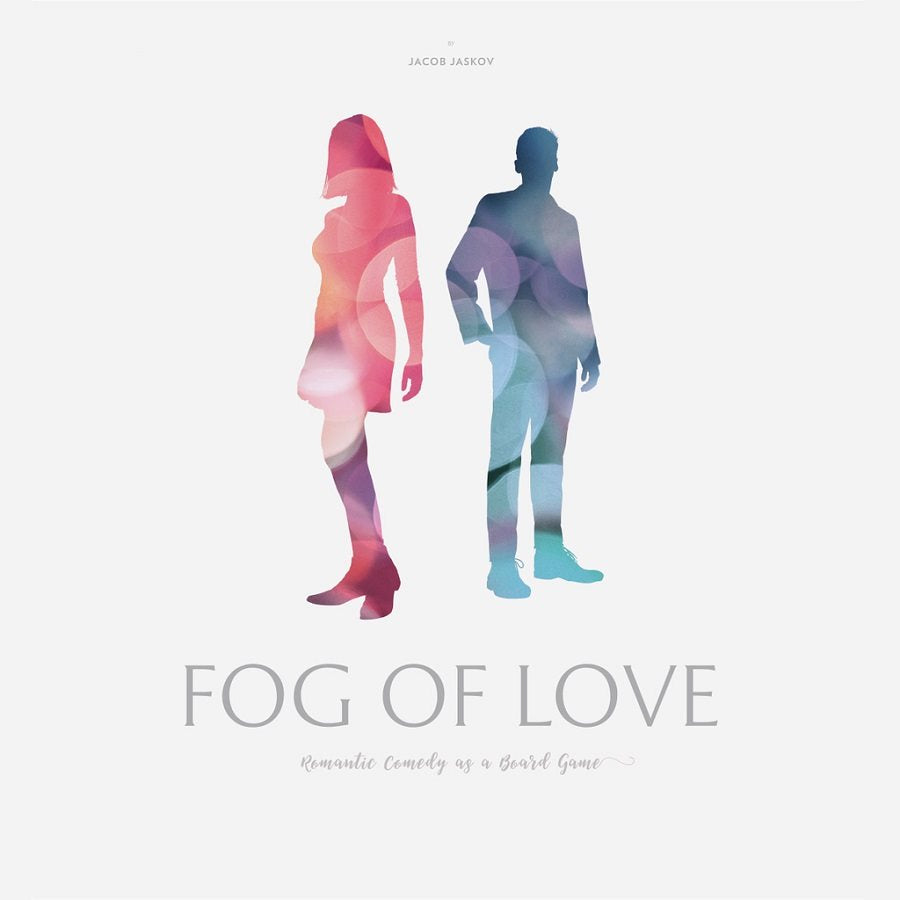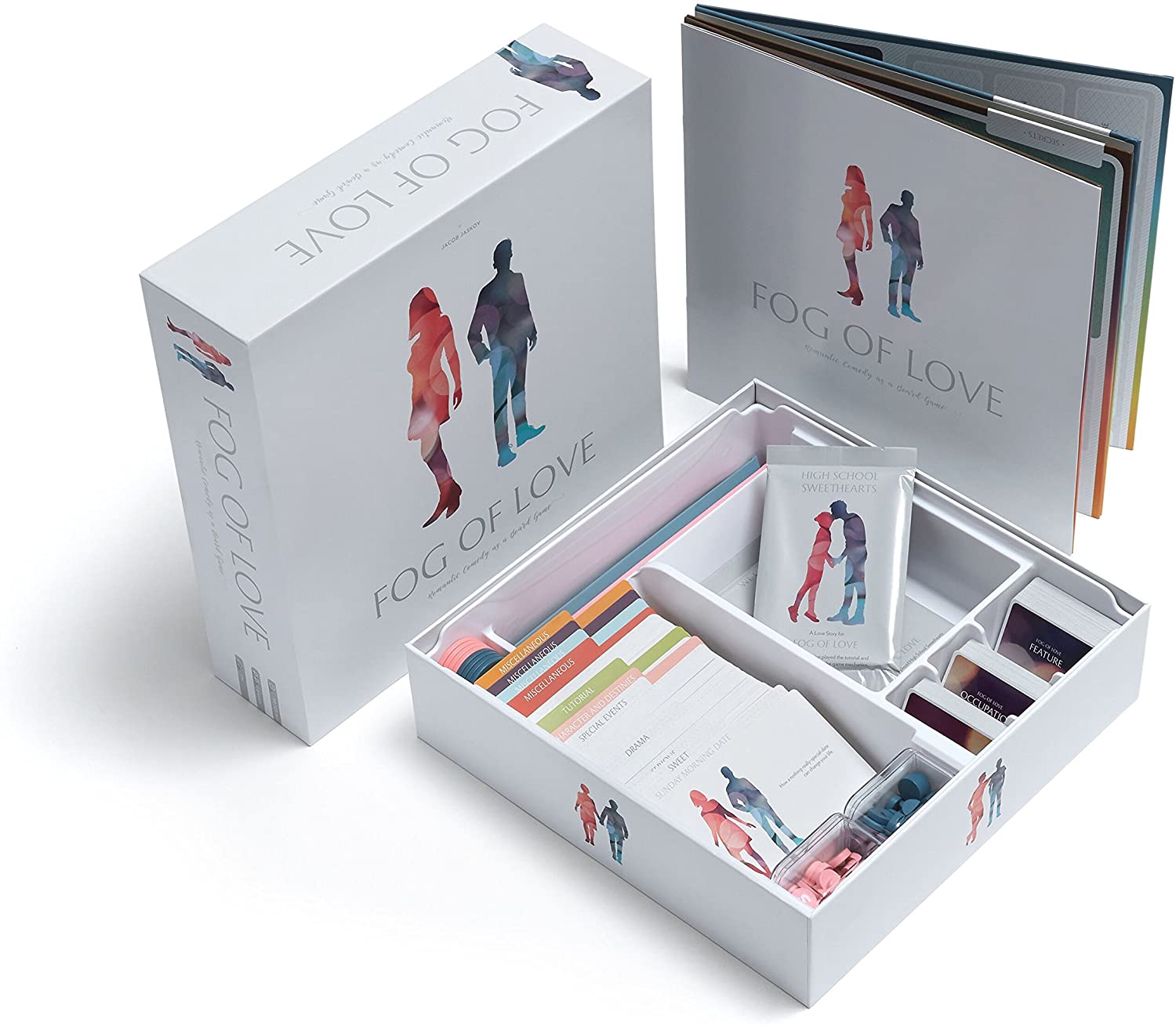 Sale price
$54.99 CAD
Regular price
Number of Players: 2
Playing Time: 60-120 Minutes
Recommended Ages: 17+
Fog of Love is a game for two players. You will create and play two vivid characters who meet, fall in love and face the challenge of making an unusual relationship work.

Playing Fog of Love is like being in a romantic comedy: roller-coaster rides, awkward situations, lots of laughs and plenty of difficult compromises to make.

Much as in a real relationship, goals might be at odds. You can try to change, keep being relentless or even secretly decide to be a Heartbreaker. It's your choice.

The happily ever after won't be certain, but whatever way your zigzag romance unfolds, you'll always end up with a story full of surprises – guaranteed to raise a smile!
As a direct result of customer feedback, Fog of Love, the romantic comedy board game, is launching two new covers to celebrate LGBTQ relationships. Nikki Valens, designer of Eldritch Horror and Mansions of Madness 2nd Edition was a consulted to check every card and scenario, ensuring the core game does the very best job of representing LGBTQ relationships. The changes made are subtle but important and will be included in all future copies of the game – no matter the cover.