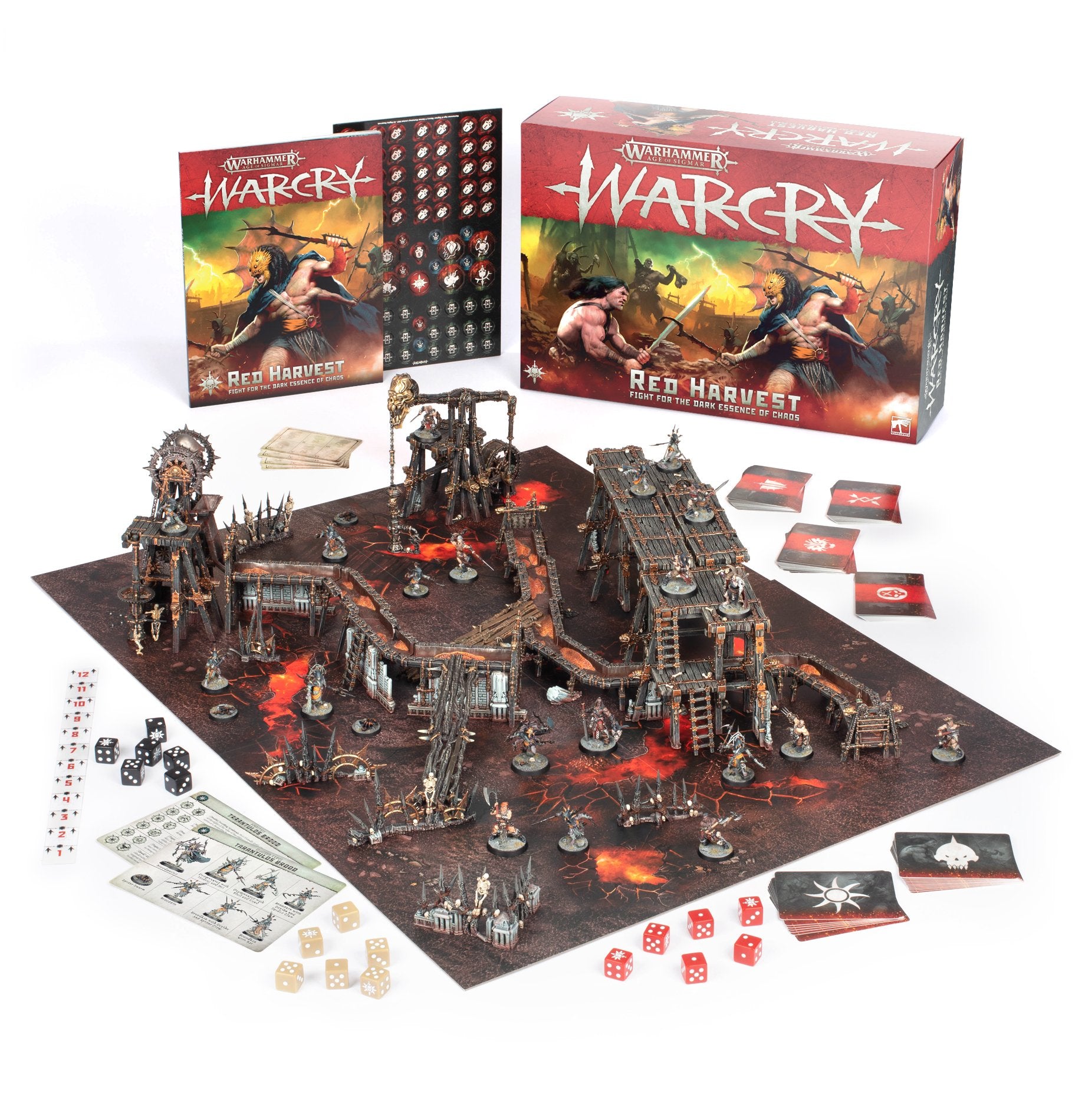 Warhammer Age of Sigmar: Warcry: Red Harvest
Regular price
$229.50 CAD
Sale price
$229.50 CAD
Regular price
$269.99 CAD
Warhammer Age of Sigmar: Warcry: Red Harvest
This massive boxed set contains:
- The Warcry Core book – covering the basic rules and lore of the game, teaching you how to play and letting you discover the world and lore of the Eightpoints
- The Catacombs supplement – a book that explores the terrifying depths of Varanthrax's Maw, allowing you to fight your battles underground
- Scions of the Flame – an 8 model warband that uses fire-themed powers to incredible effect on the tabletop. The warband includes a Blazing Lord, Brazen Champion, Inferno Priest, Immolator, 2x Fireborn, and 2x Initiates
- Khainite Shadowstalkers – a 9 model warband that strikes from the darkness to deadly effect. This warband includes a Shroud Queen, Slaughtershade, 2x Darkflame Warlocks, and 5x Shroudblades
- A 37-piece set of plastic terrain – including 10 dungeon doorways, 4 bridges, a variety of objective markers, stone ruins, and much, much more!
- A double-sided 22" x 30" folding gaming board
- Tokens, dice, and all the essential accessories you need to play!
Whether you're a new player looking to kick off your Warcry adventures or a battle-hardened veteran exploring new dimensions to your favourite game, this set is for you.