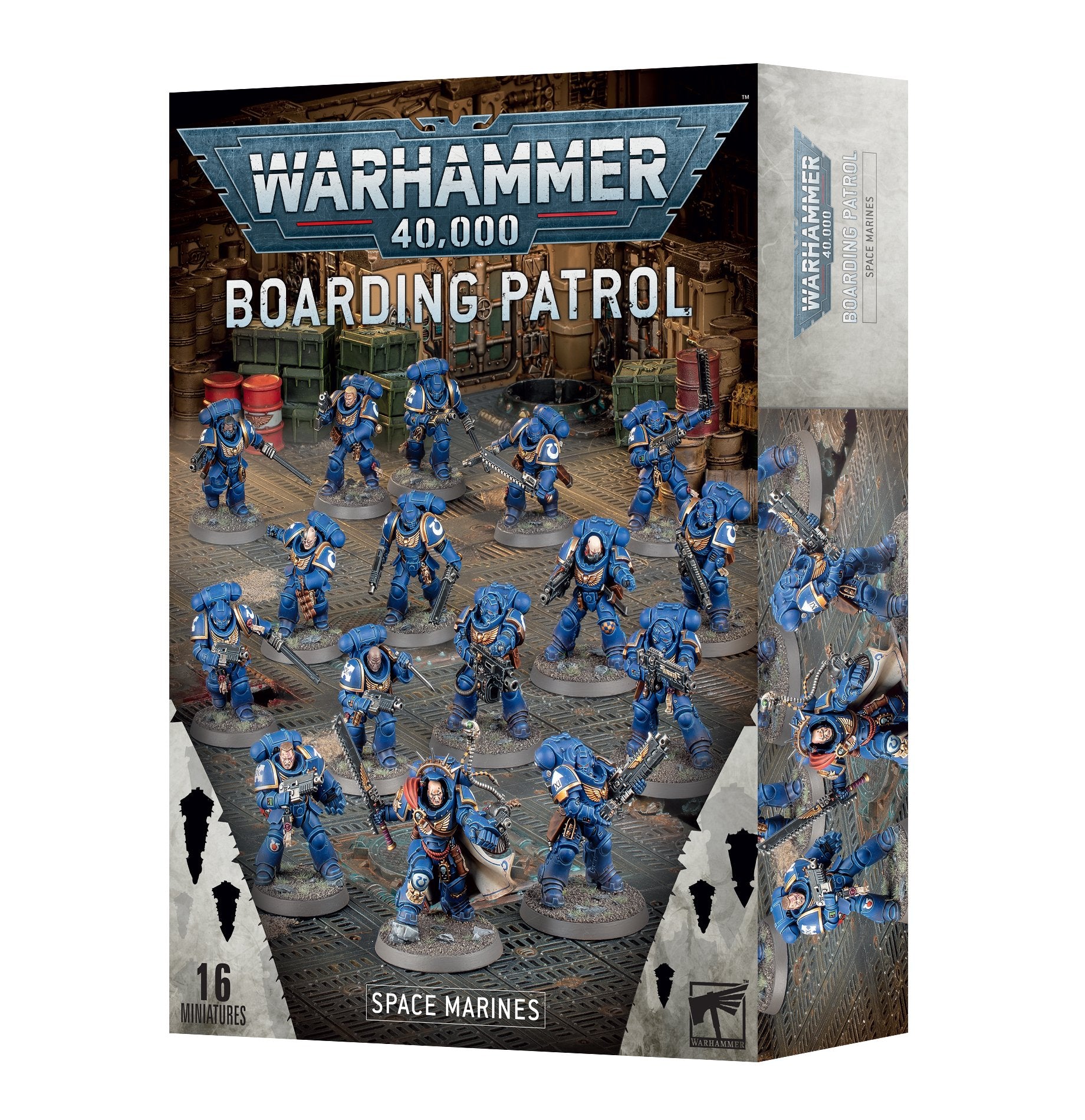 Warhammer 40,000: Boarding Patrol: Space Marines
Regular price
$110.50 CAD
Sale price
$110.50 CAD
Regular price
$130.00 CAD
Warhammer 40,000: Boarding Patrol: Space Marines
This set includes the following:
– 1x Captain in Gravis Armour
– 5x Heavy Intercessors
– 10x Assault Intercessors
– 1x Ultramarines Infantry Transfer Sheet, containing 299 transfers

All models are supplied with their appropriate bases. These miniatures are supplied unpainted and require assembly – we recommend using Citadel Plastic Glue and Citadel Colour paints

Rules for playing Boarding Action games of Warhammer 40,000 can be found in the Arks of Omen: Abaddon supplement. Additional rules for Space Marines Boarding Patrols can be found in Arks of Omen: Angron.