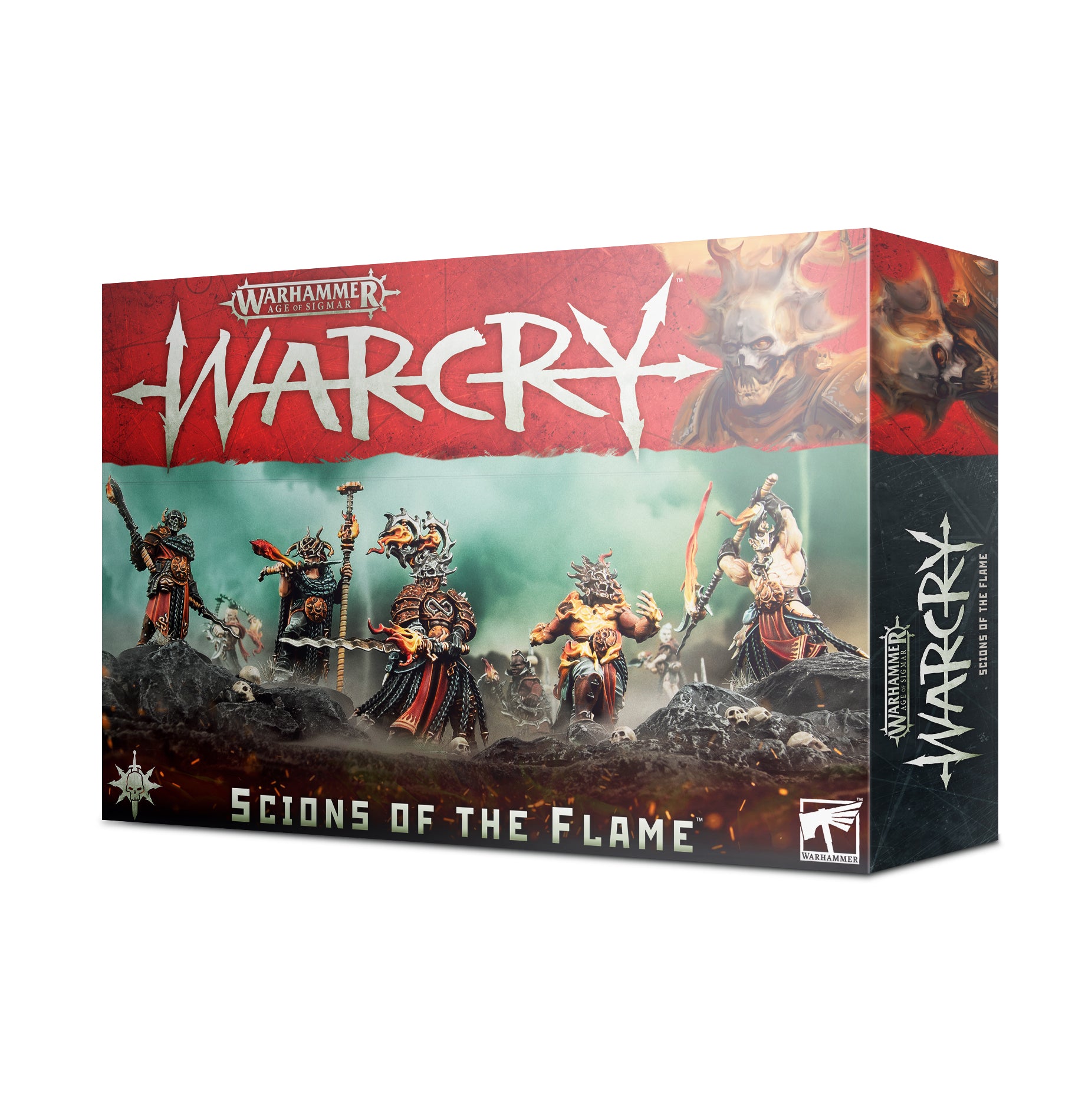 Warcry: Scions of the Flame
Sale price
$59.50 CAD
Regular price
$70.00 CAD
Warcry: Scions of the Flame
This set contains 8 plastic miniatures:
- 1x Blazing Lord
- 1x Brazen Champion
- 1x Inferno Priest
- 1x Immolator
- 2x Fireborn
- 2x Initiates
This kit comprises 53 plastic components, and comes supplied with 2x Citadel 25mm Round Bases, 3x Citadel 28.5mm Round Bases, and 3x Citadel 32mm Round Bases. These miniatures are supplied unpainted and require assembly – we recommend using Citadel Plastic Glue and Citadel Colour paints.
Rules for using the Scions of the Flame in games of Warcry can be found in the Warcry: Compendium book and downloaded from the Warhammer Community website.