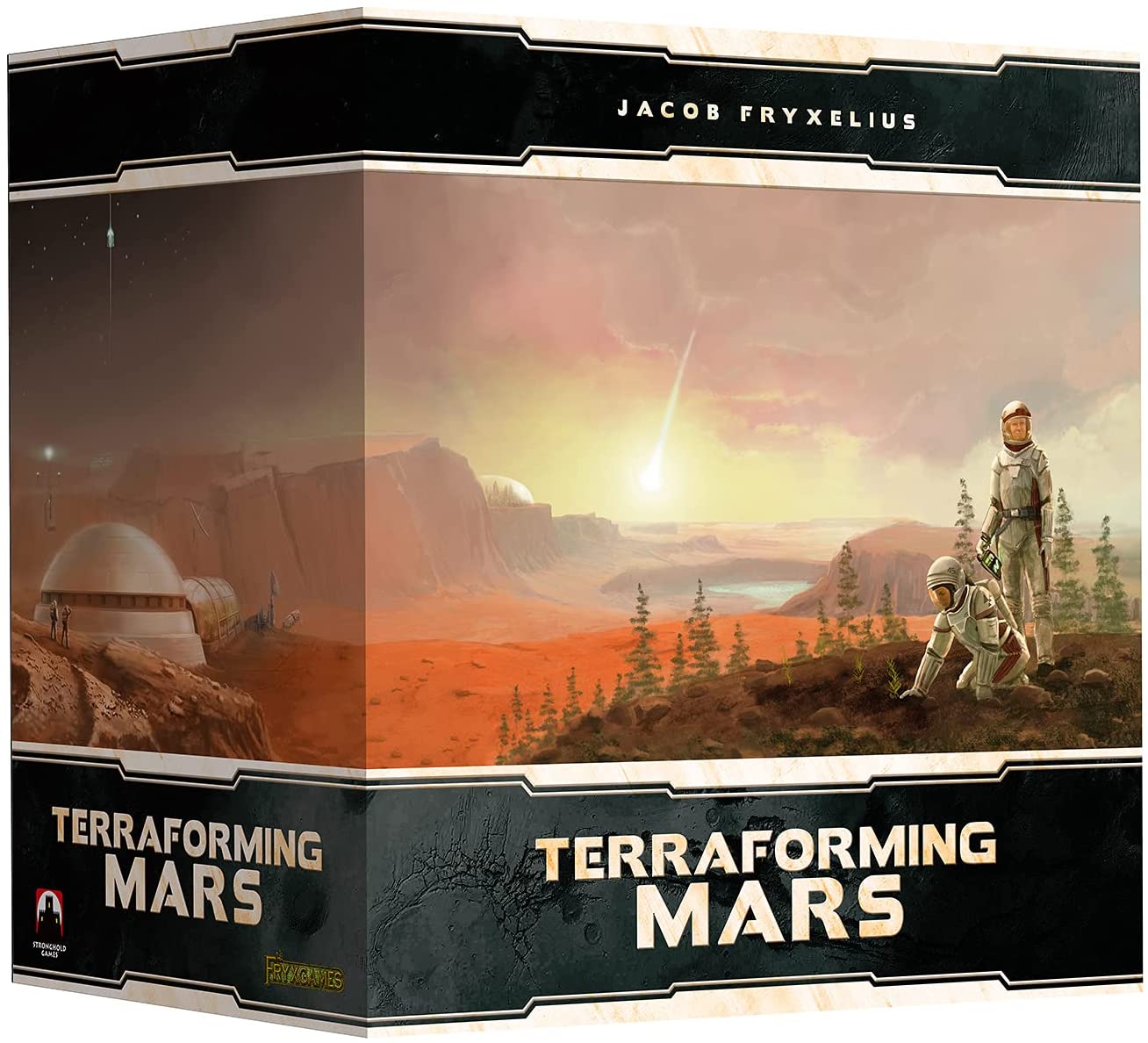 Terraforming Mars: Big Box Storage
Regular price
$149.99 CAD
Sale price
$149.99 CAD
Regular price
Terraforming Mars: Big Box Storage
This thick, sturdy box includes over 90 gorgeous, multi-piece tiles and markers to make your terraforming game nights a visual masterpiece. And with the included storage solutions, setup and gameplay has never been easier. Quite simply, the Big Box is the ideal complement to your favorite game. Don't have Terraforming Mars? Choose any one ofthe higher pledge levels that include this great game to start your Martian adventures. And remember to check out the five existing expansions! For seasoned terraformers, we have a wide selection of add-ons for the ultimate experience.

Terraforming Mars: Big Box is both a storage option for all the Terraforming Mars material released to date — the base game, five expansions, and the first-player rover — and a set of 3D terrain tiles to dress up the game.

24 city tiles (four each of six designs) and 40 forest tiles (eight each of five designs)

9 ocean tiles and 14 special tiles (the original eleven, plus three new ones)

Terraforming Mars: Big Box also includes three new cards that relate to the three new special tiles, card dividers, and five plastic markers for the global parameters.