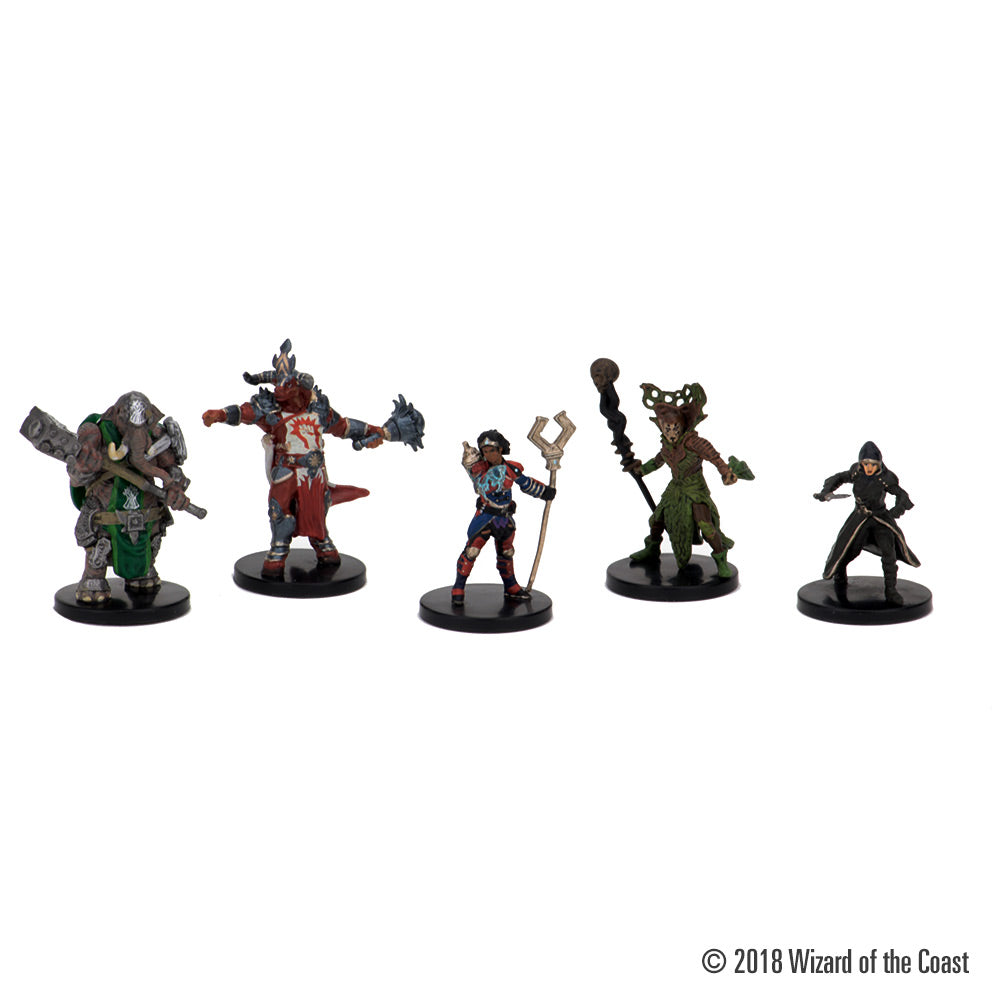 D&D Miniatures: Icons of the Realms Guild Master's Guide to Ravnica - Companion Starter Set One
Sale price
$29.99 CAD
Regular price
D&D Miniatures: Icons of the Realms Guild Master's Guide to Ravnica - Companion Starter Set One
WizKids Games, the industry leader in quality pre-painted plastic miniatures, is pleased to bring the heroes, villains, and monsters of Dungeons & Dragons to life in this latest fantasy miniatures series!
The D&D Icons of the Realms: Set 10 Companion Starter One includes five fantasy miniatures for use with the Dungeons & Dragons tabletop roleplaying game Starter Set.
Bring these wonderfully detailed miniatures to your next Dungeons & Dragons session and enjoy the envy of all your fellow adventurers!
Contains;
five new heroes, each one representing one of the ten Ravnican Guilds 
a foldable 21 x 15 inch paper map