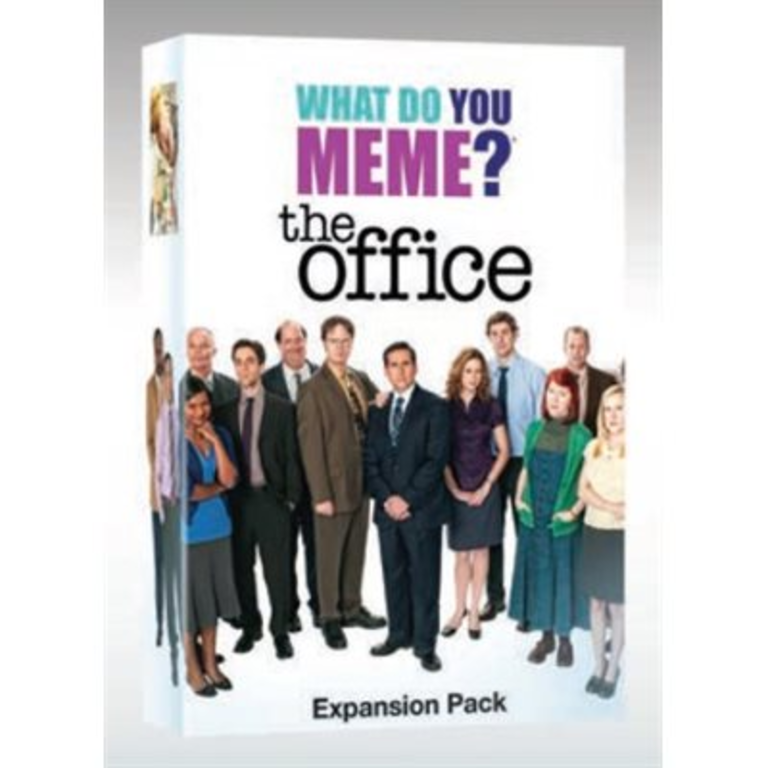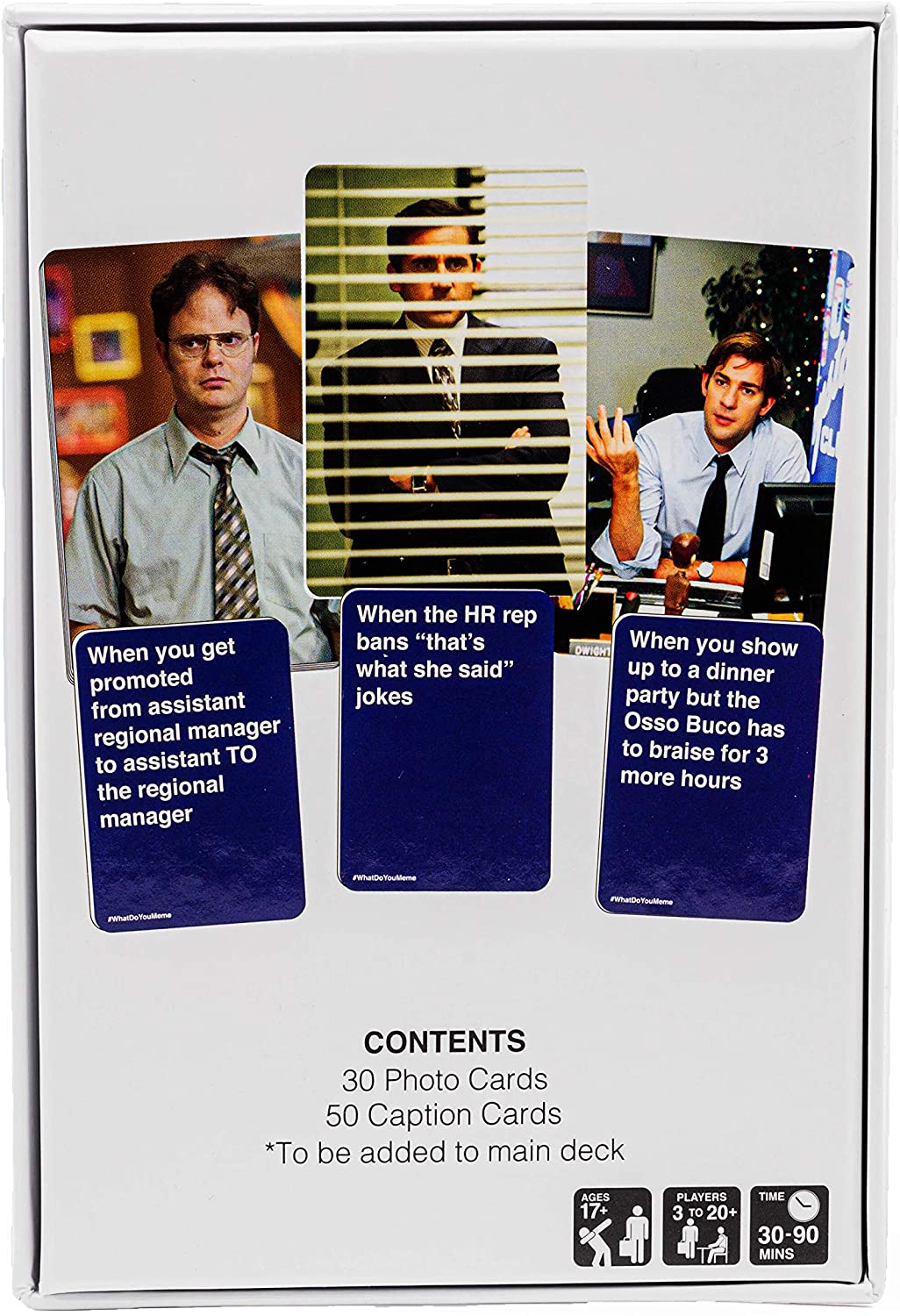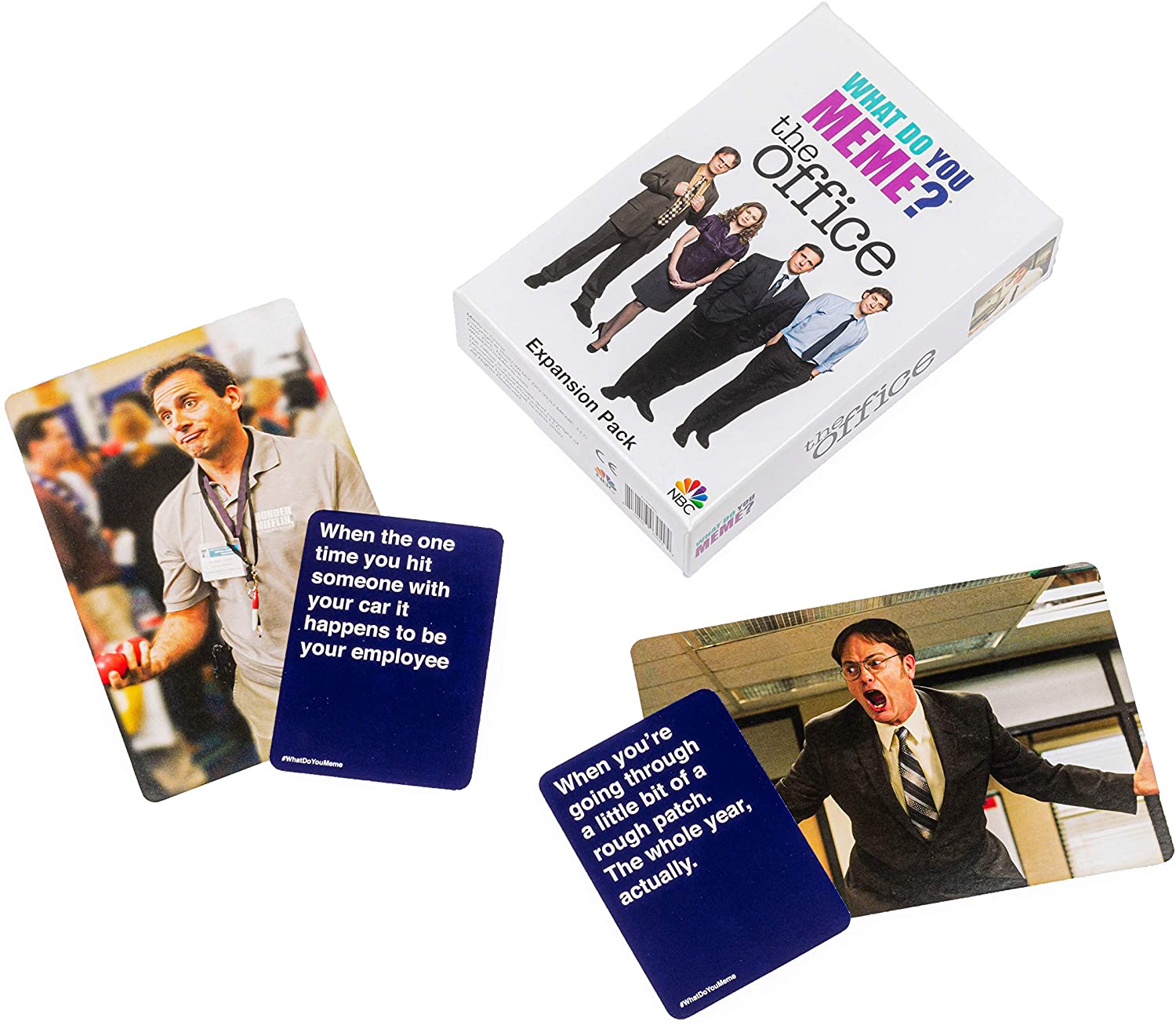 What Do You Meme?: The Office Expansion Pack
Sale price
$12.99 CAD
Regular price
What Do You Meme?: The Office Expansion Pack
Number of Players: 3-20
Playing Time: 30-90 Minutes
Recommended Ages: 8+
Compete to create the funniest meme by pairing Caption Cards with the Photo Card in play. Everyone gets to be the judge! The judge of each round picks the best combination of Caption Cards and Photo Cards! 

Now the most memed TV show ever is a WDYM expansion! Meme Michael, Dwight, Jim, Pam, Andy and all your faves!



Requires

 

What Do You Meme?

 

To Play


Party Card Game


Based on the successful TV show, with hilarious

 

themed captions from The Office.


Perfect for Dunder Mifflin fans of all ages.

Includes: 50 Image cards, 50 Caption cards.