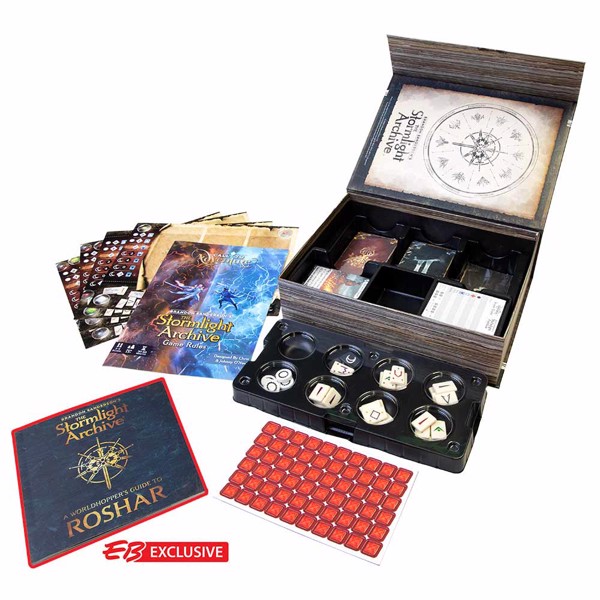 Call to Adventure: The Stormlight Archive - Deluxe Edition
Sale price
$47.99 CAD
Regular price
Call to Adventure: The Stormlight Archive - Deluxe Edition
Number of Players: 1-4
Playing Time: 30-60 Minutes
Recommended Ages: 13+
This is the official board game of The Stormlight Archive, Brandon Sanderson's epic fantasy series.

In a world torn by storms and war, only the Knights Radiant can face the wrath of Odium! This July, Brotherwise Games will release the official board game for Brandon Sanderson's epic fantasy series, The Stormlight Archive®. Using the Call To Adventure game system, it challenges you to build original characters in the world of Roshar. Over the course of the game, you will acquire traits, gain allies, and overcome challenges. Play competitively with 2-4 players, or face Odium in solo or co-op mode. Win or lose, every game creates a unique story!
The Deluxe Edition includes a premium bookshelf-ready box, two alternate-art promo cards, and an exclusive 48-page art book: A Worldhopper's Guide to Roshar.